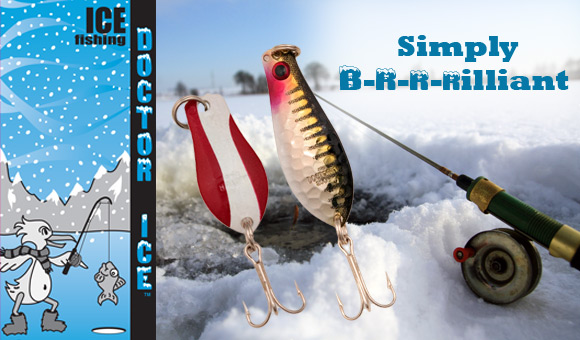 Doctor Ice is Yellow Bird's line of ice fishing lures. Ice fishing is a unique experience, so we designed these Doctor Ice Lures to help make it a successful fish catching experience.
These spoons are perfect for vertical jigging with live bait or by themselves and will bring in a variety of species of both fresh and salt water fish.
Equipped with high strength stainless steel split rings and jaw grabbing Premium Eagle Claw® laser sharp nickel treble hooks – 3x strong.
Doctor Ice is available in 2 sizes and 19 spectacular jewelry-like finishes to assist in catching fish.
Made in the USA.