Ice Fishing Season Is Here!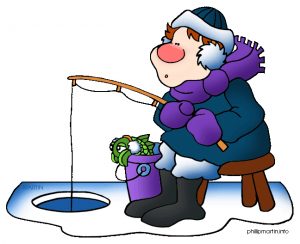 Winter's coming, time to stock-up for the Ice Fishing Season!
Sale 20% Off
On Doctor Ice & K-B Spoons
Dr. Ice Models 245, 255 1/4 oz. & 3/16 oz.
K-B Holographic & Amphibian Models 1/4 oz.
Ice Fishing is a unique experience, so we designed these Doctor Ice and K-B fishing lures to help make it a successful fish catching event.
These spoons are perfect for vertical jigging with live bait or by themselves and will bring in a variety of crappie, bluegill, perch, white bass, walleye, and northern's.
They come in spectacular jewelry-like finishes to assist in attracting more fish.
Order Yours Now!
click on: yellowbirdproducts.com
or call 815 469 9686
promo code: ice20
Sale ends November 30, 2017