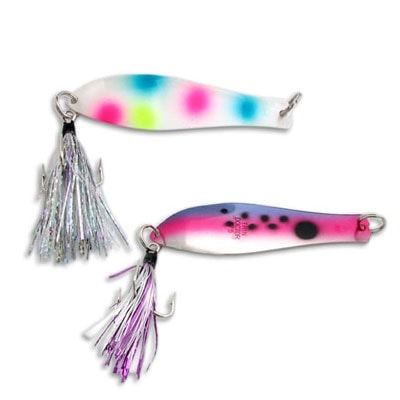 The Thin Doctor - Great Lake Series
The spoons in the Great Lakes Series now come with an attached tinsel tail in bright, sparkling colors. The flash of these tinsel tails will entice more fish to strike while yielding a higher hook percentage.
The Thin Doctor Great Lakes Series spoon is made of very light, but durable tempered brass. They are too light for casting, but are terrific for trolling. They have a wide sweeping action with spectacular flash at slow to normal speeds.
They come in a large assortment of beautiful finishes.